Each year research companies gather feedback and data about Internet users, run case studies and create statistic reports about various niches of business, marketing, and sales. But this stats are only numbers if you don't know how to use it. Here I give you the list of the most prominent statistics about SEO and digital marketing and explain what it means for your business and how you may use this info.
1. Content quality is essential
Most marketers name quality content a key factor in their SEO strategy. One of the marketing automation companies claimed their overall content improvements resulted in a 2,000% increase in blog traffic.
Nowadays, the quality of what people want to read beats the quantity. People usually search the web looking for the answers to their issues. And no matter how many articles, infographics or videos they may find on your website. If they don't help them solve their problems, they will immediately close the tab and go search for other sources. So your main goal here is to create high-quality content that focuses not on your product but on the customer's needs.
2. Content marketing gets more leads
A recent study by Kapost in collaboration with Eloqua revealed that content marketing gets three times more leads than paid search ads. Content marketing showed lower costs per lead what means you can get more for less money.
Thus, you should make content marketing your top priority over other marketing strategies. Content marketing gives more engagement from users and thus more leads. It doesn't mean you should totally discard paid advertisement. Try to use both and monitor where you get better ROI.
3. Google's Top10 gets the most of clicks
Last year's study of Ignite Visibility revealed that the first position in Google Top10 gets 20.5% of clicks while the second and the third ones get 13.32% and 13.14% respectively. On average, the top three results on the first page of SERP get almost 47% of all clicks.
Remember that joke that the second page of the Google search results is the best place for hiding the dead body? It seems it's not a joke anymore. The website owners should optimize their pages for the first page of the SERP because it's their chance to get visited by the audience and attract more leads and customers.
4. The line between organic results and ads blurring
Almost 60% of the internet users can't tell the difference between the organic search results and PPC ads they see on one page. Obviously, the latest changes that Google made when displaying Ads impacted the way users perceived the SERP results. Google has changed the bright yellow box showing the word Ad to the white box outlined in green.
Ads become more difficult to tell from organic results, and it's important for businesses to rethink their strategies and invest in PPC advertisements. With organic search results pushed lower on the page, there are more chances that your ad will be noticed by potential customers.
5. SEO + PPC is a winning combination
Marketers using both organic SEO and PPC noticed the average of 25% more clicks and 27% more revenue compared to using only one of these techniques. Many marketing teams still see SEO and PPS as opposing techniques, they can't create a solid campaign that combines the strongest sides of both.
Consider using a combination of SEO and PPC techniques to bring more leads and traffic to your website. Use data you get from PPC campaigns to create a harmonious marketing strategy and consolidate your efforts.
6. Long-tail keywords rule
According to Casie Gillette of Ko Marketing, 50% of search queries are four words or longer. Those are the so-called long-tail keywords that users type in when looking for a specific product or a service. They have a lower search volume but a high combined potential to help you rank higher in SERP without competing with bigger brands.
When running your keyword research, you should keep the searcher's intent in mind. Don't try to stuff your content with the keywords you consider to be good for it. Think of what your potential customers look for and how do they look for it. Then try to use those keywords to present your product and help them solve their issues.
7. Updating old posts boosts traffic
29% of marketers include old posts reuse or update into their plan. Updating an old post with new information boosts the effectiveness of your search results by 74%. 55% of marketers use this strategy.
Old blogs update is not the most popular tactic. But the stats show that it pays off bringing more traffic, new customers and may even push the post higher in SERPs. Anyway, updating posts takes less effort and time than writing a new one. So it's definitely a good practice to include in your strategy.
8. Link building is important
Google names the quality of content and the number of backlinks two of the most important ranking factors. However, 65% of marketers consider link building the most difficult SEO tactic to perform.
Link building is an ongoing process that requires a well-thought strategy, some resources and efforts. It's not easy but it definitely helps to take your website or its pages higher in searches. You should check out the potential backlink sources often. It can be the same websites where your competitors get their backlinks. Then you may reach out to their owners and offer them to link back to your (better than competitors') content.
9. Video content becomes more popular
By 2019, 85% of US internet traffic will be video, a Cisco survey states. Millennials and especially Generation Z are more likely to watch videos than reading long articles. And it's a fact that marketers should accept as early as they can.
Video channels become a powerful marketing instrument today. They are easy to "digest" and understand their main ideas. How-to videos can be a great source of lead generation for various businesses.
10. The younger generation doesn't trust celebs
While 68% of 16 – 24 year-olds follow celebrities on social media, 70% of teenage YouTube subscribers say they trust online influencers more than celebs. Vloggers build a more tight relationship with their audience making their subscribers more engaged. It results in 3x more views and 12x more comments.
Brands often collaborated with celebrities for their marketing campaigns. Now, when people understand that celebrities may not really express their honest opinions about the brand, customers are looking for more genuine reviews. You should consider reaching out to influencers who have the trust of their audience and establish collaboration with them. And your customers' reviews should also be taken seriously.
The bottom line
Statistics are not just plain data full of numbers, charts, and diagrams. Usually, stats help to track down the latest trends in the market and choose the most effective strategies. That doesn't mean you should include all recommendations above into your strategy. But I hope it will help you to revise your strategy for better and choose the proper ideas that fit your brand.
---
Author bio: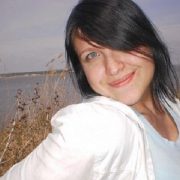 Helen Stark is a content marketer at Ahrefs. She explores new things every day to impress her readers with catchy stories. Apart from all that marketing stuff, Helen loves listening to rock music, reading and traveling. A lot! Feel free to follow Helen on Twitter.
https://webprodigy.com/wp-content/uploads/2018/09/pexels-photo-3769697.jpeg
1253
1880
Lynn Hardy
https://webprodigy.com/wp-content/uploads/2015/03/web-prodigy-logo1-300x68-1.png
Lynn Hardy
2018-09-25 03:05:50
2021-03-23 17:27:13
Latest SEO Statistics and What It Means for Your Website