I love writing. It's an opportunity to take someone on a journey with me. My readers literally get to read my mind. How cool (or scary) is that?! I've been blogging off and on for years and never got really serious about it until recently. As a web developer, I know that content is king and a well-written, frequently updated site ranks better in search engines. As a small business owner, I had to face the fact that my blogs aren't going to write themselves. But, I had a few dragons to slay before I felt confident enough to start typing away and hitting that publish button. Believe or not, I didn't write at all for a long time after losing confidence as a journalist and letting go of a childhood dream.
Flashback 20 Years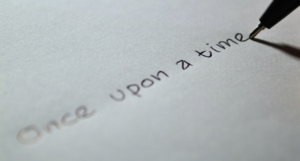 Imagine a young, wide-eyed, hopeful 20-year-old Lynn, circa 1996. I was a second-year college student studying journalism and had only one passion in life: to be a world-traveling journalist. I had devoured National Geographic magazines. I watched the news. I read the paper. I had a thirst for being in the know and envisioned myself behind the keyboard crafting jaw-dropping short stories and articles for my readers. Before I entered college, I earned a journalism scholarship and I had already been published. I loved writing. That is, until I met my college journalism professor. If any of you can relate to "The Artists Way" by Ashley Carmicheal, that journalism teacher was my monster. By the time I graduated with my BA, the passion I had for creative and journalistic writing was completely diminished. I lost confidence and then I lost traction.
Full Circle
What does this all have to do with blogging? Well, I'll let you in on a little secret. Blogging has become my gateway drug to writing again. After a 20-year hiatus, I'm flexing my writing muscle and have been obsessed with creating original content in my own voice and bringing value to you, my readers. I have a passion for blogging because it is one of the most valuable and underutilized methods for search engine optimization, building a brand voice, and providing value to future and current customers. Let's explore these ideas in more detail.
Reason #1 to Blog: SEO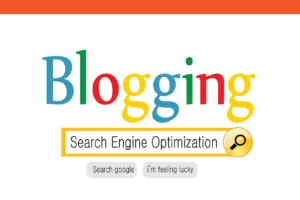 A search engine optimized (SEO) blog post will pop in the search engines, cutting through the clutter of millions of blog posts, websites and social updates.
The first step to optimizing your blog post is to identify highly searched keyword phrases that are relevant to your topic and then adding those key phrases to your post title.
If you're using WordPress, the title will automatically become the long-tail URL and will become a searchable asset.
Google's Keyword Planner and Google Trends are two free and easy to use tools for finding the best keywords.
Post regularly and you will enhance your website's relevance in the search engines results page (SERP) with fresh content, outranking your competitors stale old sites.
Reason #2 to Blog: BRAND VOICE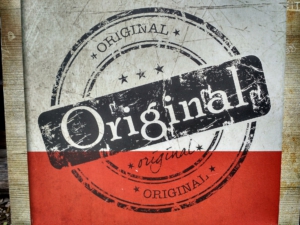 Today, the younger crowd will turn to the web first to learn about a business or service and they are insisting on personalization and authenticity. They want to be seen and heard. Who doesn't? I know I hate being talked at and having broadcast advertising hijack my thoughts. So, how can you personalize your blog post and connect authentically?
I recommend narrowing the focus to something that is timely and relevant so your blog post is relatable.
Open up for discussion by allowing comments and encouraging social sharing.
Most importantly, let your own voice come through. If you have edge and grit, unleash that power within you. Your readers will find you, they will read what you have to say because they can relate to you, and they will come back for more.
Reason #3 to Blog: CREATE VALUE
Okay, so blogging takes time. This particular post had been percolating for no less than two weeks until I finally sat down to write it out. And another 3-4 hours to write it, have someone review it, revise it and then finally post it. Blogging isn't easy. But when done right, a good blog will be read, shared, commented on, and might even result in new business. So don't put some half-assed content out in the world and expect big results.
Invest the time to craft your prose and your unique offer.
Learn what your readers are looking for and give 'em a sample of what you're offering. Give and then give some more. I like the phrase "[inlinetweet tweeter="webprodigy "]Doing Good is Good For Business.[/inlinetweet]" [psssst …. click to share]
Be a thought leader and share original ideas instead of regurgitating the same old story.
Be a change agent and take your reader on a journey to learn, be inspired and motivated. The bottom line is, your blog is meant to give something of value, not to jump right into the sale.
So you don't think you can write?
So you don't have time?
I challenge you to reframe that belief if you want to be more visible, more approachable, more influential and more valuable. You should blog, too!
The best part about digital communication is that I am just one click away. This two-way medium really does bring the reader and the author closer than they've ever been before. Please share your thoughts with me in the comments below. Click those little share icons and spread the love.
https://webprodigy.com/wp-content/uploads/2015/10/blog-684748_1920.jpg
1440
1920
Lynn Hardy
https://webprodigy.com/wp-content/uploads/2015/03/web-prodigy-logo1-300x68-1.png
Lynn Hardy
2015-10-20 02:10:59
2015-10-20 02:10:59
3 Compelling Reasons Why You Should Blog