Experts stand out when they practice what they preach and here I was, an expert in web development and SEO who was embarrassed of my own website to the point that I was driving traffic away from my site and losing market share because of it.
I excused my poor performance on being so hyper focused on my clients' websites so I neglected my own site. This excuse certainly wasn't helping my search engine position or my sales. I knew I had to do something about it and FAST! My site sucked and it was costing me sales. I gave myself a 30-day challenge to turn that ship around and I increased my traffic 30 percent in 30 days.
This is how I did it.
First, I HAD to finish my website redesign. It took me a few months to design concepts, write copy, create an SEO strategy and test WordPress themes. I finally had all of the parts I needed to build my website. I hunkered down for 3 uninterrupted 12-hour days of design and development finished it just in time for a big networking event. It had sales-driven SEO content, compelling call to actions, short and engaging forms, relevant blog posts, a basic outline of web design and development services and a sample of my work in the online portfolio.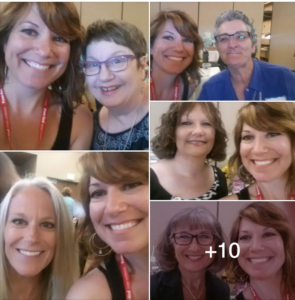 Then I attended a two-day networking event the day of my big launch. My intent was meet new and fascinating people and to give them a compelling reason to visit my site. So I developed a Webinar to teach 7 ways to increase traffic and conversion and I promoted the webinar at the event with a print ad and Facebook posts. This webinar created a big bump in traffic and I also had the opportunity to add to my opt-in list.
After the Webinar event, I established a regular schedule for publishing blog posts and sharing those blog posts to my top 3 social sites. For a few weeks, the blog topics all related to the target audience I had actively networked to so the content was relatable and I received traffic spikes with each post.
During this entire process I was watching Google Analytics. If I published a post, a social update, or attended a networking event I wanted to see how successful my efforts were. My website traffic is the first indicator to tell me how successful my efforts have been and then I adjust my efforts for a larger impact.

Setting goals and creating a strategy is key to driving traffic and increasing conversion. I plan on increasing my traffic another 30 percent over the next 30 days by sharing original and valuable content on my blog, email newsletter and social sites. In the mean time, I'm networking with other professionals online and offline and I confidently encourage everyone to "Check out my site!"
https://webprodigy.com/wp-content/uploads/2015/07/increase-traffic-to-website-scaled.jpg
2048
2560
Lynn Hardy
https://webprodigy.com/wp-content/uploads/2015/03/web-prodigy-logo1-300x68-1.png
Lynn Hardy
2015-07-17 19:07:48
2015-07-17 19:07:48
How I increased traffic 30 percent in 30 days